Area Activities & Recreation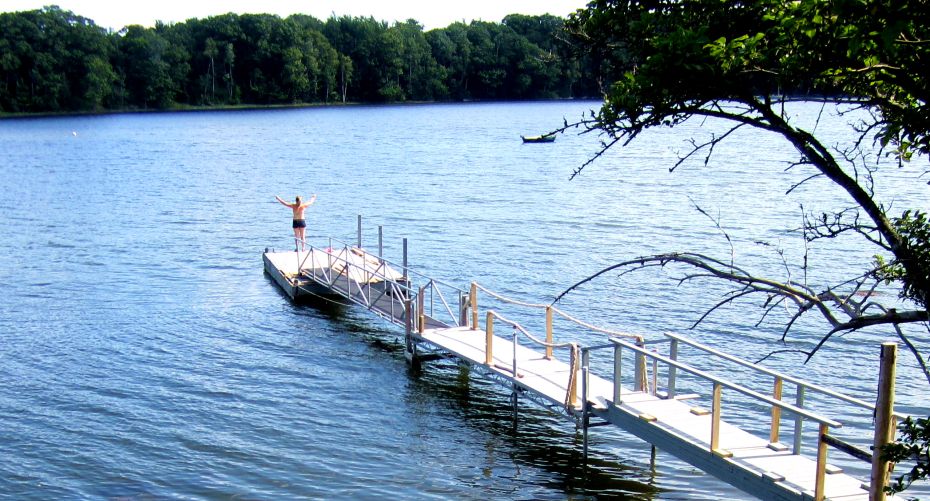 Our large land area provides a safe environment for children of all ages to romp and play. We have 800 feet of waterfront, a dock and ramp, offering ample room for outdoor games, riding bikes and exploring the shoreline for seaside treasures. Cottage guests can play croquet, wiffleball, throw a frisbee, or take a kayak ride where beauty is simply all around!! Some take a picnic to Mayo Point across the water, or a sunset canoe ride. Guests can walk throughout the historical Castine community with beauty at every turn, including elm trees - something Castine has much to be proud of!
Castine offers several restaurants and pubs, as well as many local points of interest. A salt water swimming pool, public beach, Dyces Head Light House, Fort Knox and the Penobscot Bridge Observatory are a few of the places that you just shouldn't miss.
We are within one hour of scenic Bar Harbor, Acadia National Park, Camden, and Bangor International Airport, and only about two hours from the wilderness of Baxter State Park.
Outdoor Recreation
Golfing
Castine has a nine hole golf course open to the public. Lessons are available. The area is also convenient to the Lucerne Golf Course offering spectacular views of Phillips Lake.
Walking
If nature walking is your preference there are the Witherle Woods boasting Indian trails for walking and hiking. In addition to the Witherle Woods, Castine provides a walking map of the town enabling one to see everything they wish.
Swimming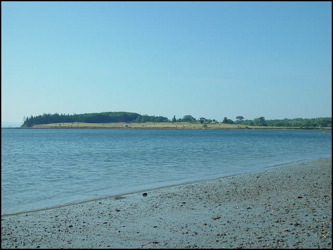 There is a rocky-sand beach safe for swimming on our property as well as swimming at the Wadsworth Cove public beach, also known as the Back Shore.
Fishing
Enjoy fishing off the rocks at Dyce's Head Lighthouse. While you're there enjoy the view from up in the lighthouse.
Boating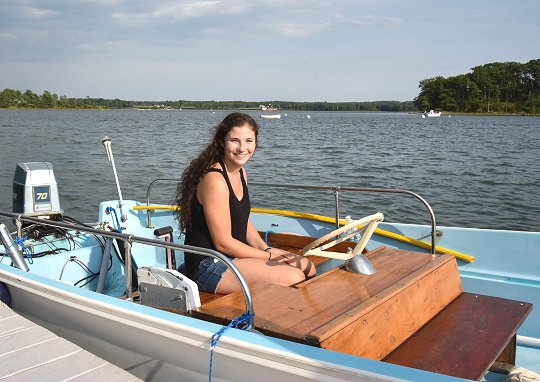 Boat charter options available at the Castine waterfront.
Sea Kayaking
We have 800 feet of waterfront, a dock and ramp, offering ample room for outdoor activities. We have improved our waterfront to allow for more activities. Guests may bring a canoe, rowboat or kayaks to enjoy. Our calm cove is ideal for an easy paddle, but don't forget to check the tide. There are also several professional outfitters in the area to assist you with equipment, instruction and guided tours:
State & National Parks
Acadia National Park
Acadia National Park is a 1+ hour drive from Castine.
Fort Knox State Historical site
Fort Knox, Maine's largest historic fort, features stunning military architecture and master granite craftsmanship. Constructed between 1844 and 1864 by master craftsmen and never fully completed, this is an unaltered example of a large mid-19th century granite coastal fortification. It is also New England's finest unmodified specimen of military architecture of the period.
The fort was strategically located on the narrows of the Penobscot River to protect the river valley from naval attack. Although it never saw combat, Fort Knox was garrisoned during the Civil and Spanish American Wars.
Fort Knox bears the distinction of being Maine's first granite fort. About 500 troops from Connecticut were stationed here during the Spanish-American War. They lived outside the main fort structure in large tents. Today, visitors can stroll the grounds of this great fort and learn about the rich history of the troops who served to protect American interests during the 1800's.
Penobscot Narrows Bridge Observatory
Penobscot Narrows Observatory is located in nearby Bucksport and overlooks Fort Knox. A one-minute ride on the fastest elevator in Maine, New Hampshire and Vermont will take you to the top of the tallest public bridge-observatory in the world. The others are in China, Slovakia and Thailand. The observatory is a very popular attraction. The beauty of the Penobscot River and surrounding countryside is immediately apparent as the elevator door slides open to a dizzying view from 420 feet up. Ascend two more levels up to find 360 degrees views, complete with identification panels showing you how to locate nearby mountains, lakes and towns.
Museums & Historical Attractions
Maine Maritime Academy
Castine is home of the Maine Maritime Academy. At berth in the harbor is its historical training vessel "The State of Maine" on which tours are available when in port.
Castine Historical Society
Castine Harbor expereienced the 2nd worst Naval defeat behind Pearl Harbor.
Wilson Museum
Explore the natural history and cultures of the Penobscot Bay region.
Special Events
Bangor Waterfront Concerts
The Bangor Waterfront Concert is a summer-long series of outdoor music concerts, presenting major rock and country performers.
Bangor State Fair
The Bangor State Fair is held at the end of July thru the first week of August. It is one of Maine's largest agricultural fairs with displays, games and amusement rides.
Other Attractions
Four churches
An art gallery
Restaurants
A few specialty shops
A local theatre group
Fresh lobsters, crabmeat, and fish can be purchased locally to enjoy right at your own cottage.
More Castine Info
For more information about the Castine area and the local attractions, services and events, please visit the Town of Castine, Maine's website.