Enjoy a Classic Maine Coast Vacation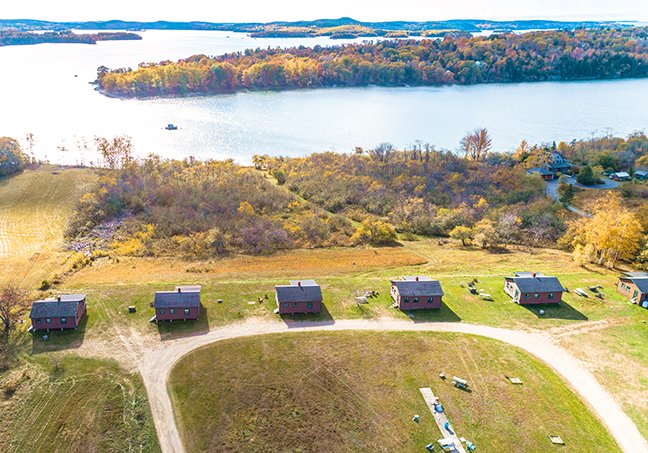 Remember loading up the station wagon for that awesome summer vacation? Castine Cottages offers that "old school" vacation spot where a family can stay and play together. Our spacious property allows you to bring your well behaved pet and most importantly, this is the place to spend some quality time with the family.
Cottage guests can play outdoor games such as croquet, wiffleball, throw a frisbee, or take a kayak ride where beauty is simply all around!! Some take a picnic to Mayo Point across the water, or a sunset canoe ride. Guests can walk throughout the historical Castine community with beauty at every turn, including elm trees - something Castine has much to be proud of!
Here at Castine Cottages we will even cook up some lobsters for you so you get the perfect taste of Maine. For those days that the weather is not so great we do offer WIFI access so kids, teenagers, and adults alike can still have their fun with electronic games and keeping up with friends!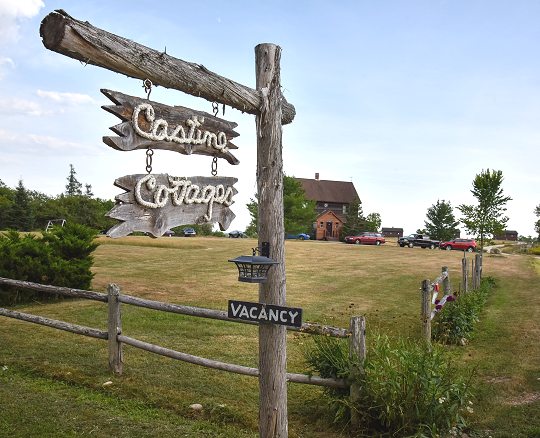 So Much to See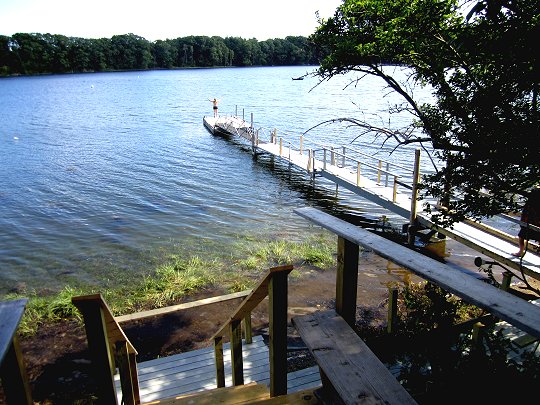 Castine on Penobscot Bay
Castine is a gem amidst Maine's coastal vacation spots. It is a beautiful seaside town with a deep historical past where lobstermen continue to fight the elements and many revolutionary war naval battles were fought.
We are within one hour of scenic Bar Harbor, Acadia National Park, Camden, and Bangor International Airport.
Castine is home of the Maine Maritime Academy where the world's top seamen are trained to operate the most modern cargo and tanker ships, and where the intrepid seamen were trained to bring our Liberty Ships carrying soldiers and supplies to Europe diring WWII.
Castine offers several restaurants and pubs, as well as many local points of interest. A salt water swimming pool, public beach, Dyces Head Light House, Fort Knox and the Penobscot Bridge Observatory are a few of the places that you just shouldn't miss.
Castine Cottages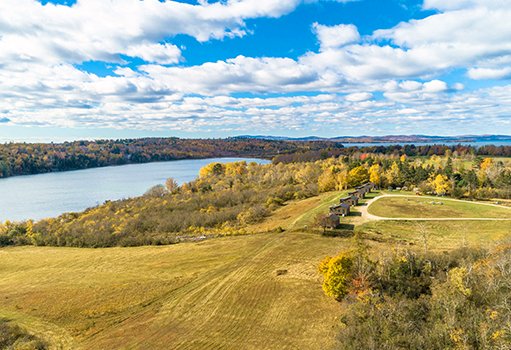 Castine Cottages offers six two-bedroom housekeeping cottages, fully equipped, having fine water views and a short walk to our own private beachfront below.
Our cottages are 800 feet off the road, and are perched for stunning views of Penobscot Bay and beyond. Cabins are on a bluff and enjoy seasonal seabreezes throught the year.
Ask about our June and September wedding packages for a great place to tie the knot.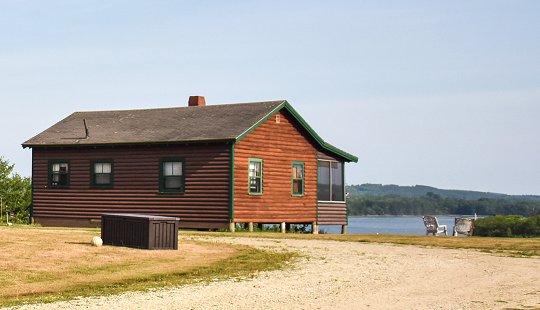 Each Cottage Offers
Two bedrooms
Fully efficient kitchen with refrigerator, electric stove and oven, plenty of cupboard space, plus a lobster pot, dishes, utensils, pots and pans etc.
Outdoor Hibachi Grill
Living room/dining area featuring a pullout couch, and dining table
Decor includes traditional braided rugs, maple floors, and all knotty pine panels throughout
A private 8' by 14' screened-in porch so that you can relax and enjoy the view rain or shine
Our water is out of a deep Artesian well and is tested every year by the State of Maine.
Family Friendly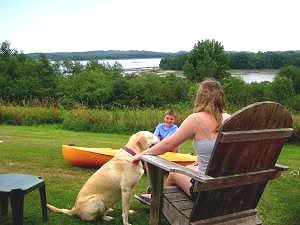 Castine Cottages is a perfect location for a complete family vacation.
Renting several cottages will allow your extended family to be together yet have their own private cottage.
Famly Run for 60 years, 3rd generation currently, we know what that means. Our large land area provides a safe environment for children to romp and play while you relax on the porch (or join in if you want). There is plenty of space for outdoor games, riding bikes and exploring the shoreline for seaside treasures.
Pet Friendly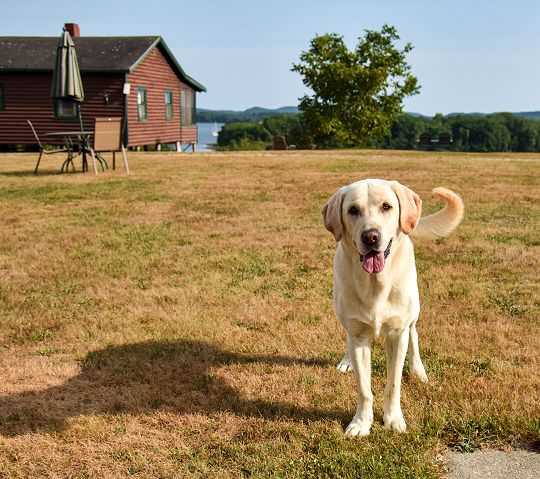 We accept well-behaved pets (meaning non-threatening dogs). Pets may not be left unattended or tied up outside. In consideration of other guests, we reserve the right to refuse dogs on our property.
Waterfront & Dock on Hatch's Cove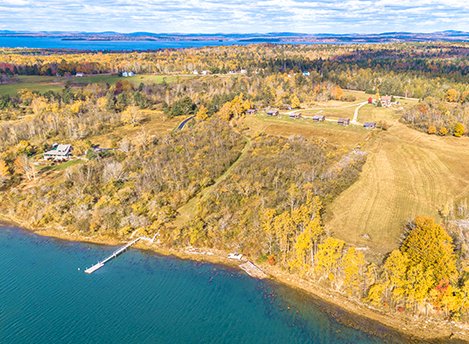 We have 800 feet of waterfront, a dock and ramp, offering ample room for outdoor activities. We have improved our waterfront to allow for more activities. Guests may bring a canoe, rowboat or kayaks to enjoy. Our calm cove is ideal for venturing out into Castine Harbor, but don't forget to check the tide. Guests can also just relax at the shoreline and enjoy the view and peacefulness from the adirondack chairs.